The Square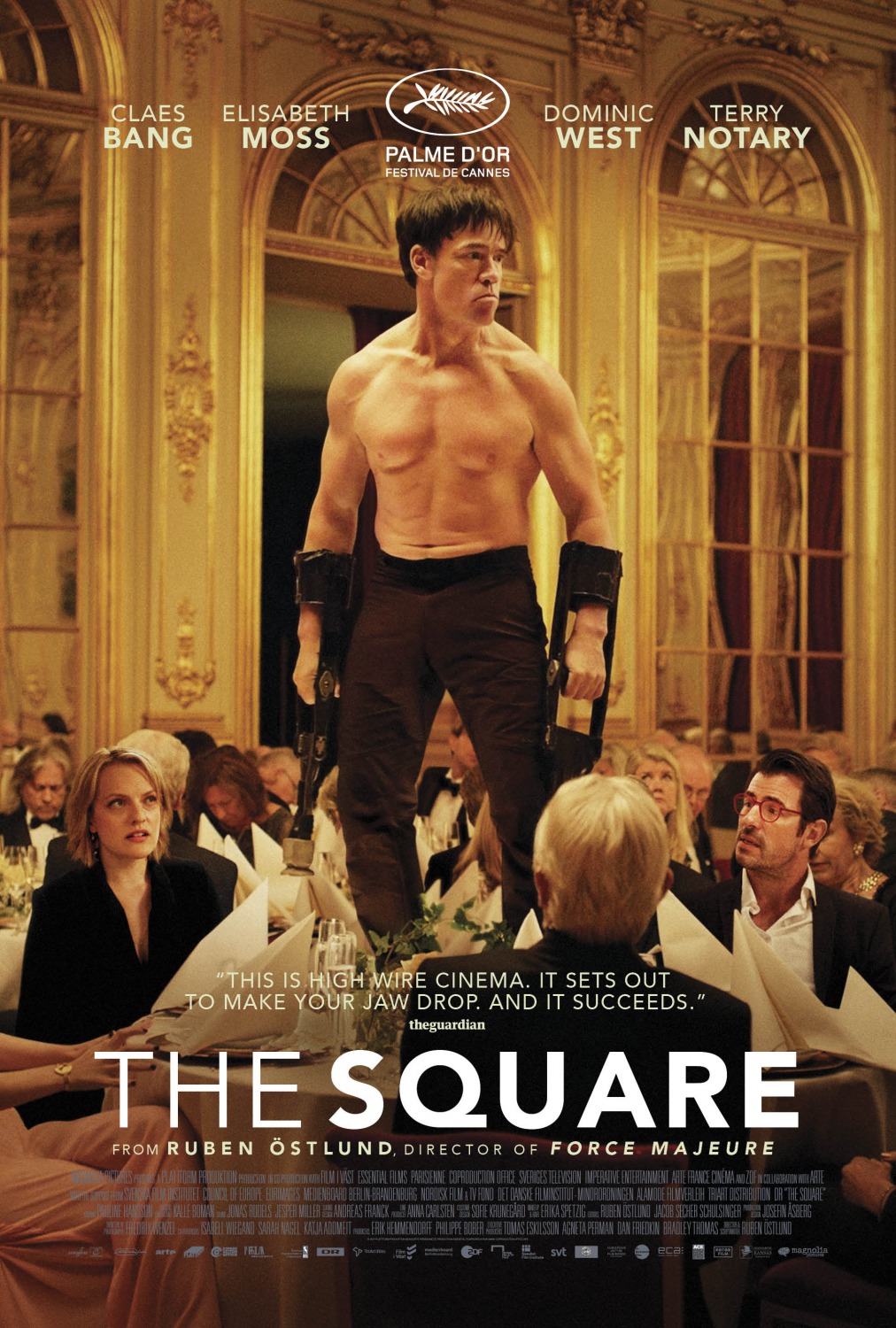 Swedish director Ruben Östlund followed up his tour de force film "Force Majeure" with this biting - and Palme d'Or winning - social satire about classism, elitism, ageism, narcissism, prejudices, legacy, pretensions, disenfranchisement and bystander apathy.
The biggest problem with the film is that Östlund tried to include too much into one, singular - albeit 150 mins long - film, such that at times the film felt like a string of vignettes or short films intermittently strung together by a thin thread of narrative.
However, at least the film was anchored by Claes Bang's strong and charismatic performance as a flawed protagonist, and many impactful visuals and moments.
The dining room scene - where the image of the poster was taken from - was one of the most powerful scene to be seen on screen in a long time. Just those few minutes beautifully, and hauntingly, captured so many of the themes the film and problems with our society now.
And then we also had scenes where Östlund basically hammered the issues out loud and the art of subtlety was lost.
Watching "The Square" was like watching a performance art piece. It raised a lot of questions within oneself both while watching and after it had ended. It was at times uncomfortable and at times bitingly funny; there were moments of fear and tension, and also of laughter and warmth. However, regardless, it was an experience.